No preservatives, additives, colorings or GMOs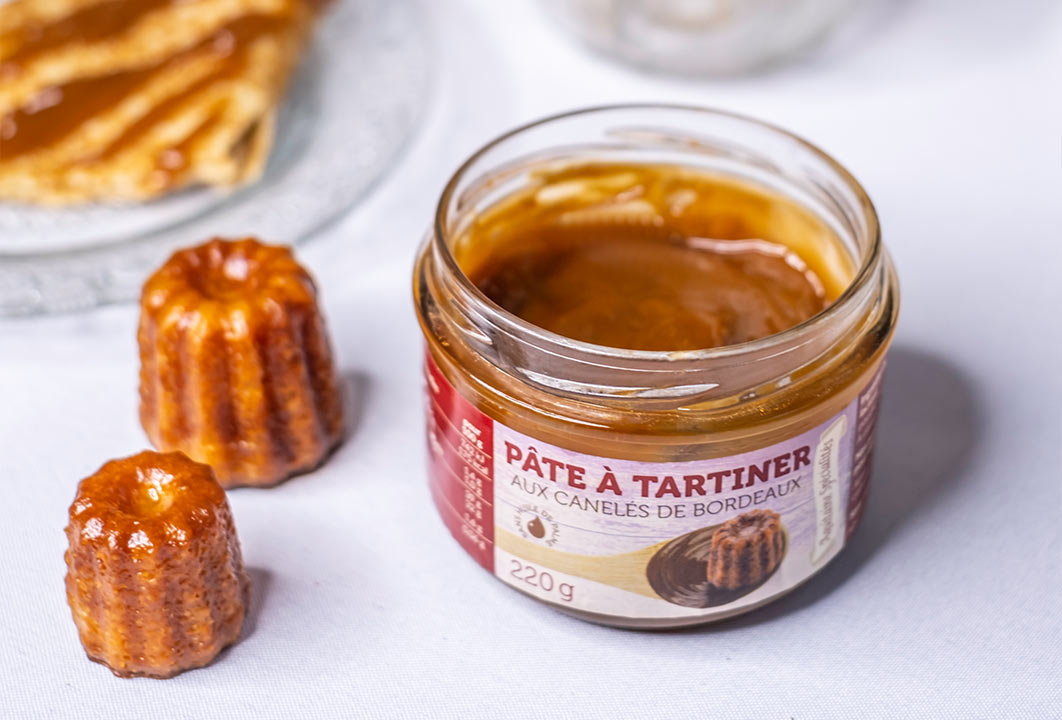 conditioning

 instructions of use
Mix before use to obtain a homogeneous product.
Mix well.

 storage advices
At room temperature.
After opening, keep in the refrigerator and consume within 5 days.
World leader in the manufacture of Canelés de Bordeaux, a traditional local pastry. Quality being at the heart of our values, manufacturing process innovations have sustained the quality of our products which contain no preservatives, additives, coloring or GMOs.

05 56 74 71 30
contact@aquitaine-specialites.fr