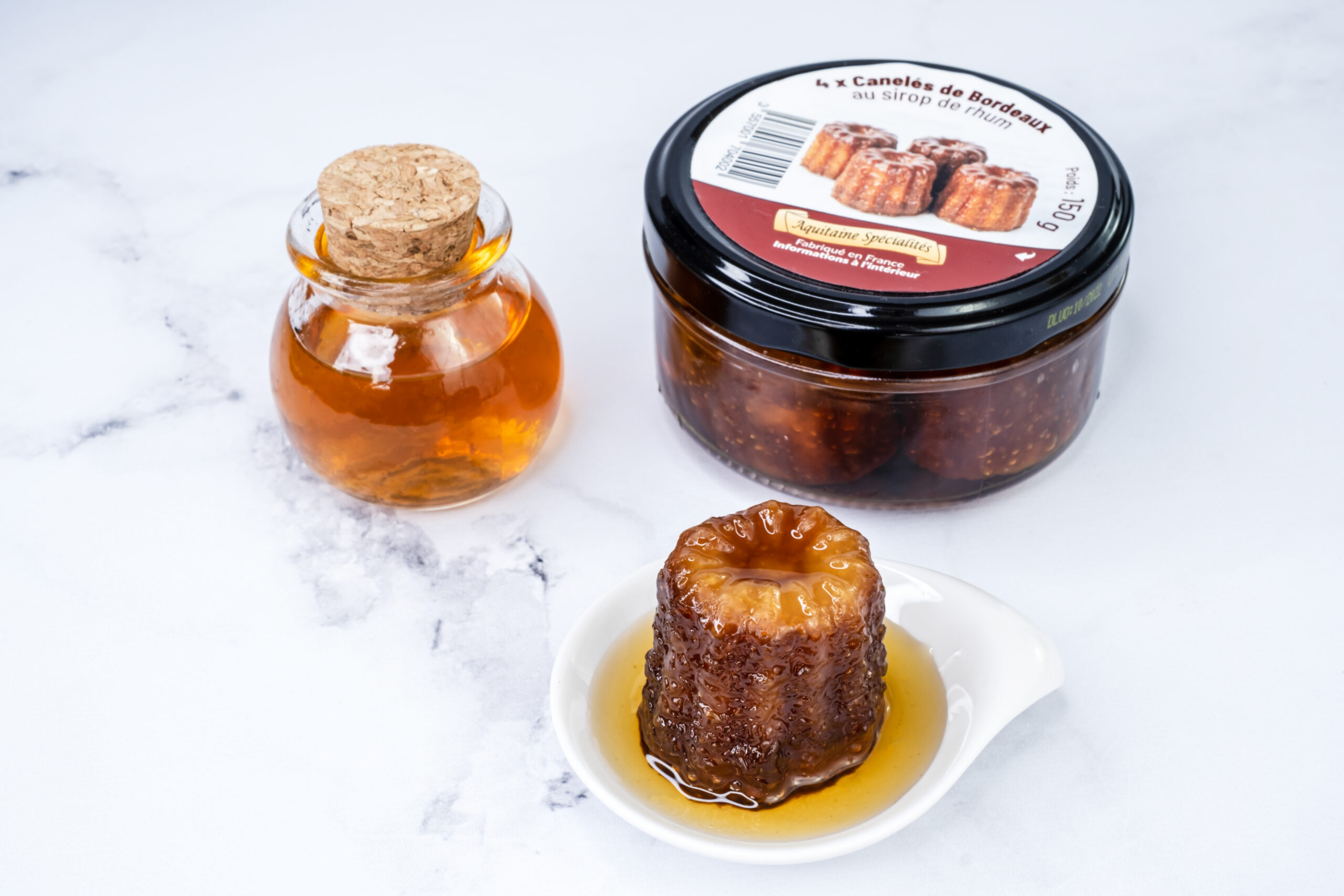 4 Canelés Bouchée of 17 g in a syrup of rum

 conditioning
Verrine with 4 Canelés.
Box of 20 verrines.

 storage advices
Up to 2 years at room temperature.
After opening, store preferably for 2 days in a cool place.
Leader mondial de la fabrication des Canelés de Bordeaux, pâtisserie traditionnelle locale. La qualité étant au cœur de nos valeurs, l'innovation des process de fabrication a su préserver la qualité de nos produits qui ne contiennent ni conservateurs, ni additifs, ni colorants, ni OGM.

05 56 74 71 30
contact@aquitaine-specialites.fr