Sometimes legends take precedence over history. The origin of this Bordeaux delicacy remains a mystery. Does the miraculous creation of the Canelé date back to 1519 in the religious community of the Annonciades convent, located behind St. Eulalie church ? … The Lord moves in mysterious ways !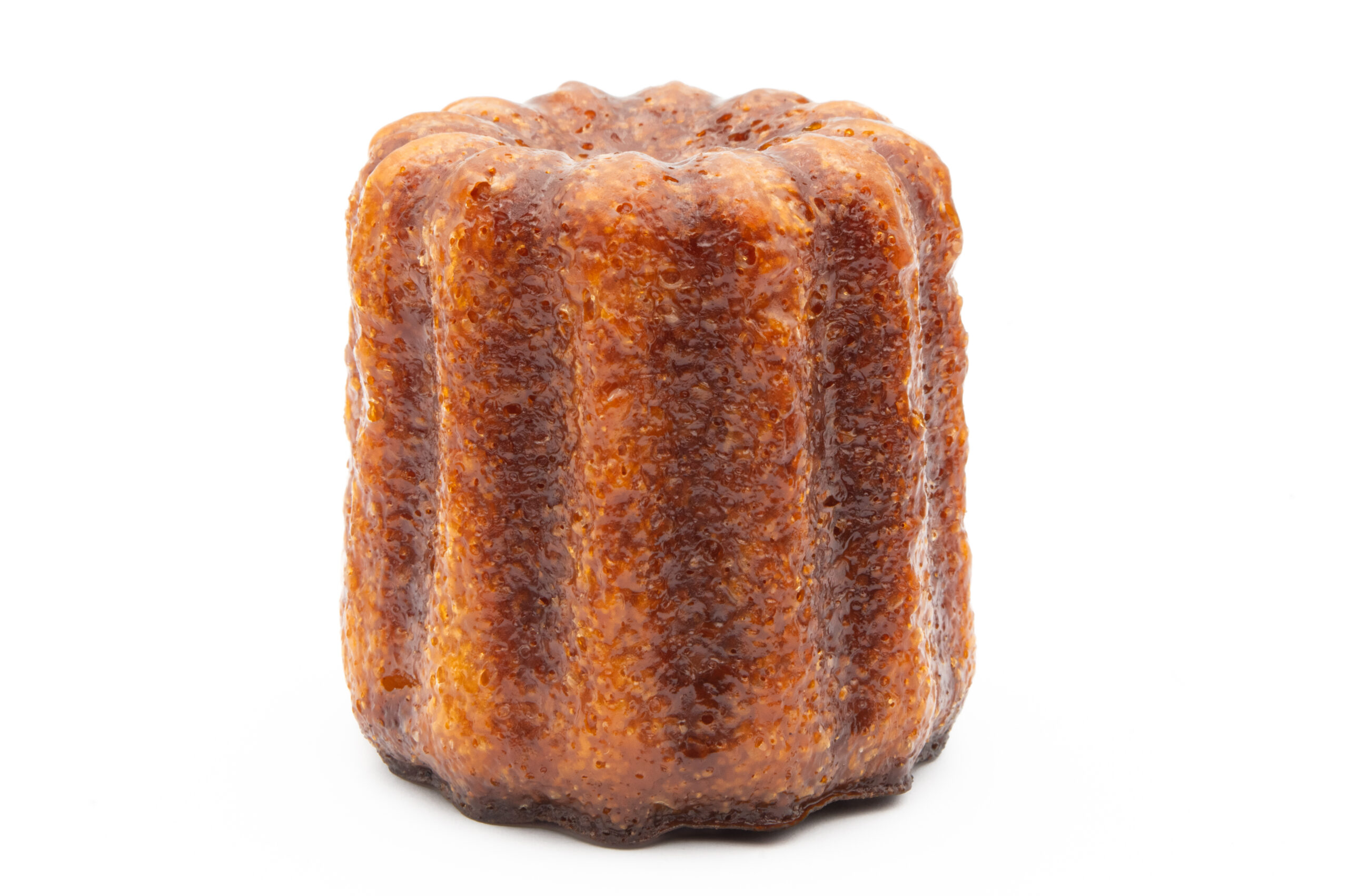 The story says that it was in the 17th century in the heart of Bordeaux, in the Faubourg Saint-Seurin, that the first canauliers made the canaules, ancestors of Canelés. The recipe was simple: flour and egg yolks. They were so popular that there were 39 canauliers in 1785 !
It was not until the beginning of the 20th century that an inspired pastry chef gave it the typical Doric shape of the Grand Théâtre de Bordeaux columns! He created the 12-flute mould and improved the recipe by adding rum and vanilla.
The canaules then became the Canelés that we know today with their distinguishable brown colour obtained by the caramelisation effect of the dough in contact with the mould.
Since the 1980s, Canelé has become one of the specialties of gourmet Bordeaux and has found its place in good Bordeaux pastries.
World leader in the manufacture of Canelés de Bordeaux, a traditional local pastry. With quality at the heart of our values, innovative manufacturing processes have preserved the quality of our products, which contain no preservatives, additives, colorants or GMOs.

05 56 74 71 30
contact@aquitaine-specialites.fr