Aquitaine Spécialités votre spécialiste du Canelé de Bordeaux pour les professionnels depuis plus de 30 ans
The Canelé de Bordeaux is an emblematic specialty of the South-West of France.
With its gourmet aromas of rum and vanilla, the Canelé is unique.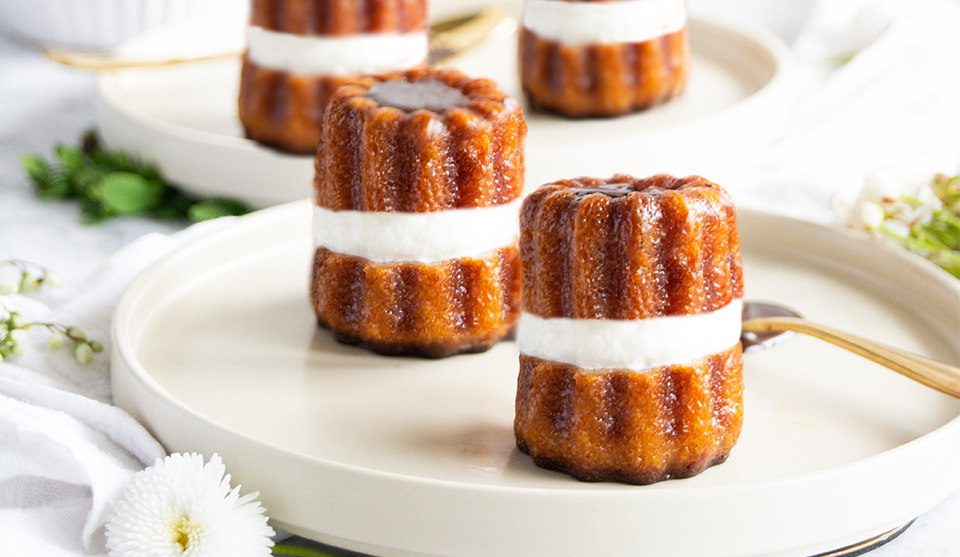 SEVERAL CONSERVATION MODES



The Canelé de Bordeaux is ideal for gourmet coffees, festive meals, snacking or even gourmet desserts!
The Canelé de Bordeaux is characterised by its typical shape which inspired its name and most of all by its crisp texture on the outside and soft texture on the inside.
Our recipes do not contain preservatives, coloring, additives or GMOs.
To meet every desire, our Canelés exist in 3 sizes :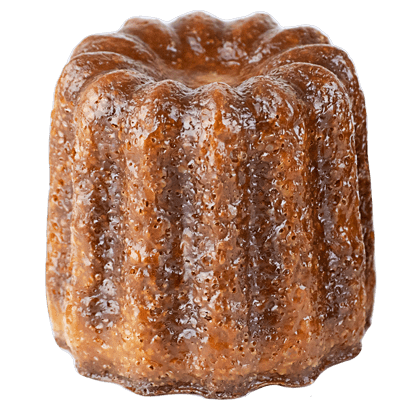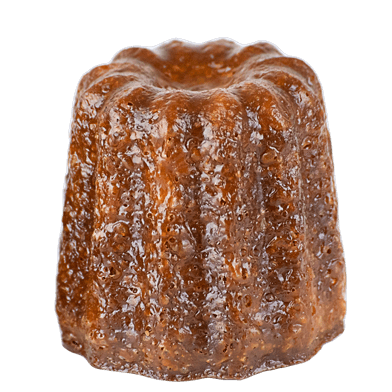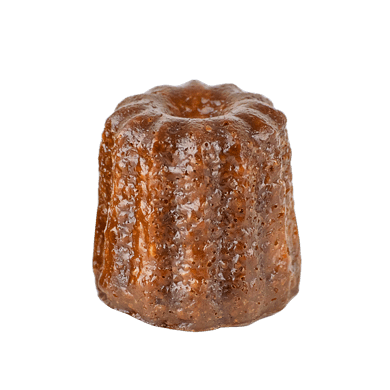 ALL OUR PRODUCTS ARE PREPARED IN FRANCE
DIFFERENT PRESENTATIONS, FOR ALL OCCASIONS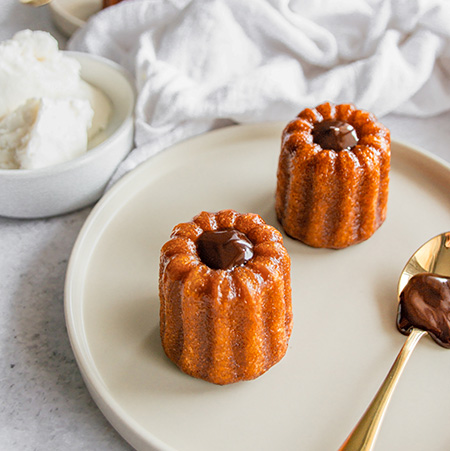 The Canelé de Bordeaux, because of its small size, is ideal for these occasions.
It can be served on a tray for a cocktail event or presented on a plate with whipped cream or custard for a more refined and gourmet dessert.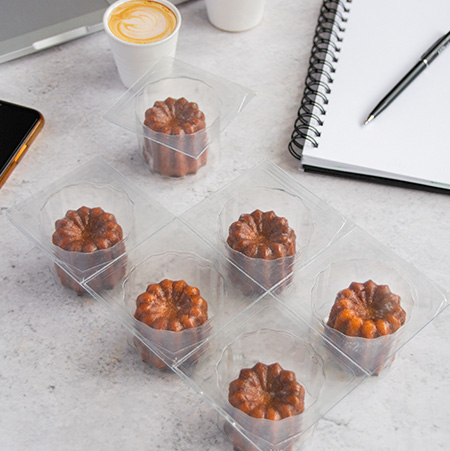 Contrary to popular belief, snacking is not only for children! It is also strongly recommended for teenagers, active people or simply people with a sweet tooth !
For a sweet snack, try a Canelé !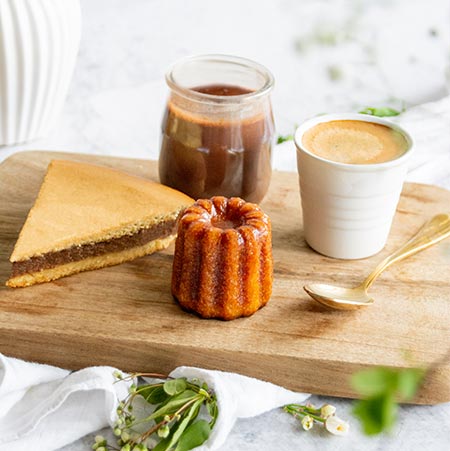 Gourmet coffee is a culinary concept that combines dessert and traditional coffee at the end of a meal. The same concept is sometimes offered with a cup of tea under the name, thé gourmand, gourmet tea.
The Canelé, available in 17g and 30g sizes, is the perfect delicacy for a gourmet coffee !
DIFFERENT RECIPES, TO SATISFY ALL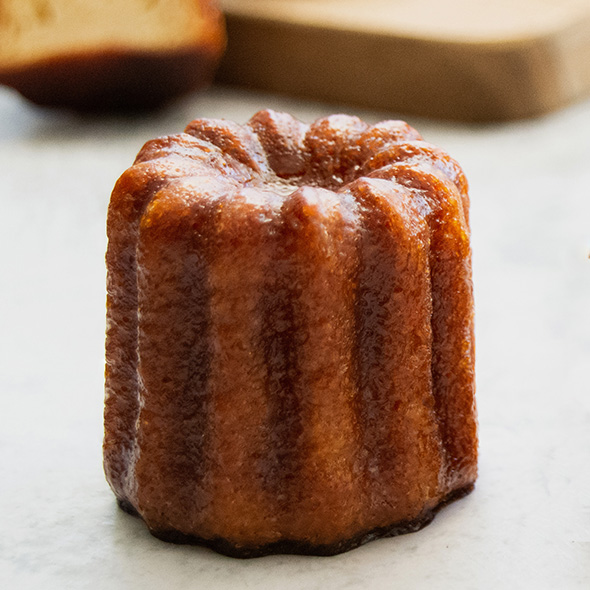 Délicatement aromatisés
au rhum et à la vanille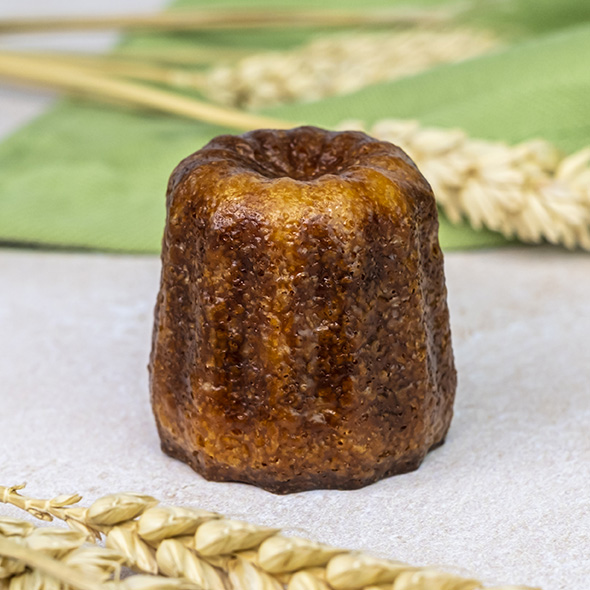 Elaborés avec des matières
premières premium.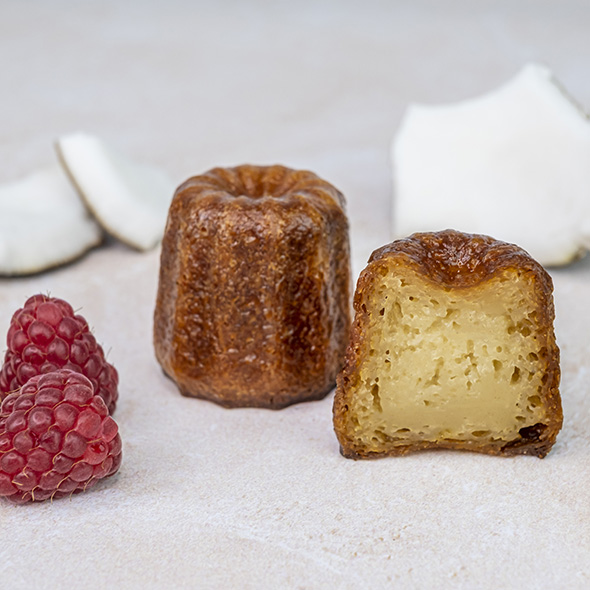 Une palette de saveurs fruitées
pour un maximum de peps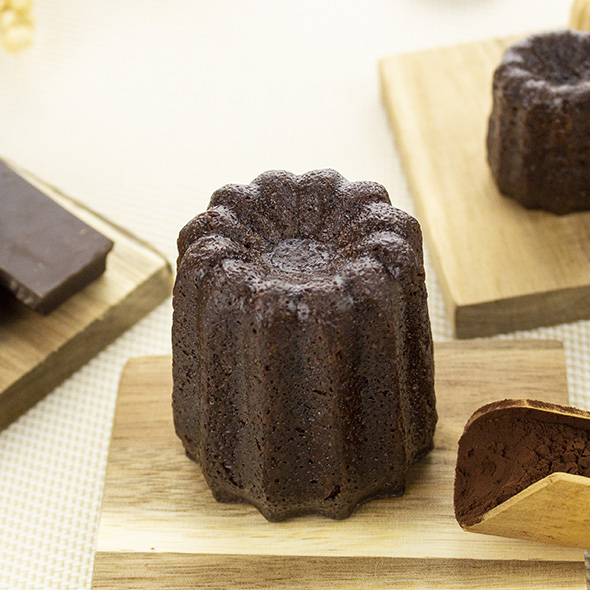 Douceur et gourmandise toujours
au rendez-vous pour ces recettes
spécifiques
Les longues conservations
Parfait pour vous accompagner
sur de longues periodes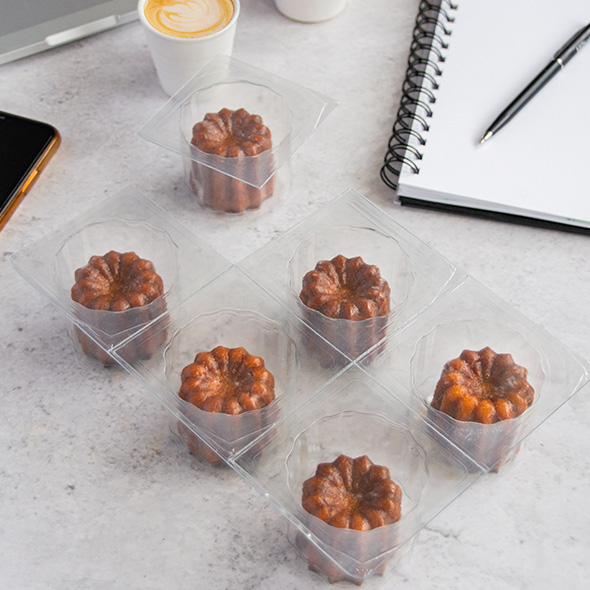 Adapté pour une consommation
en tous lieux, à tout instant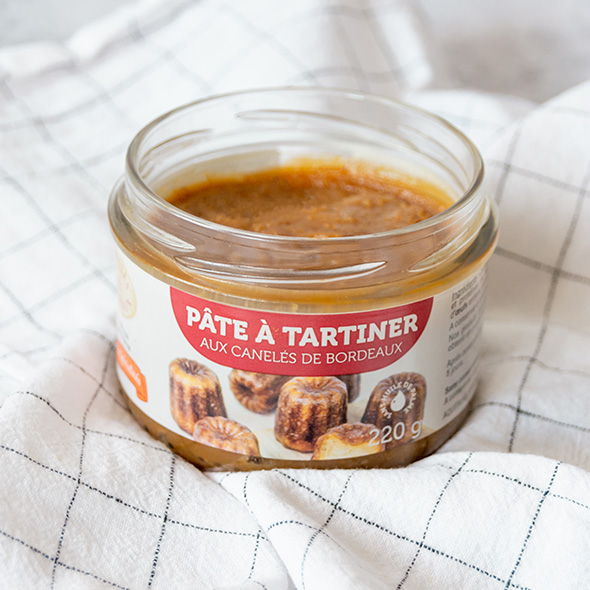 Toute la délicatesse de nos canelés
à tartiner sans modération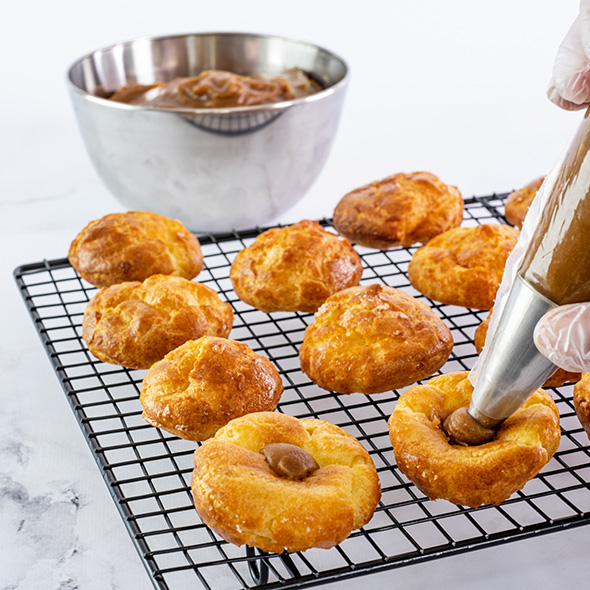 Le reflet de notre démarche
éco-responsable, idéal pour
sublimer les recettes.
Quality is our priority and we integrate it into all our actions. The company is certified IFS and BRC and is labelled organic, which guarantees quality products and food safety to consumers through a powerful traceability system.
Aquitaine Spécialités is also labelled SME+ supporting employment and solidarity in the Nouvelle-Aquitaine region, ensuring environmental protection as well as quality, healthy and safe products for consumers.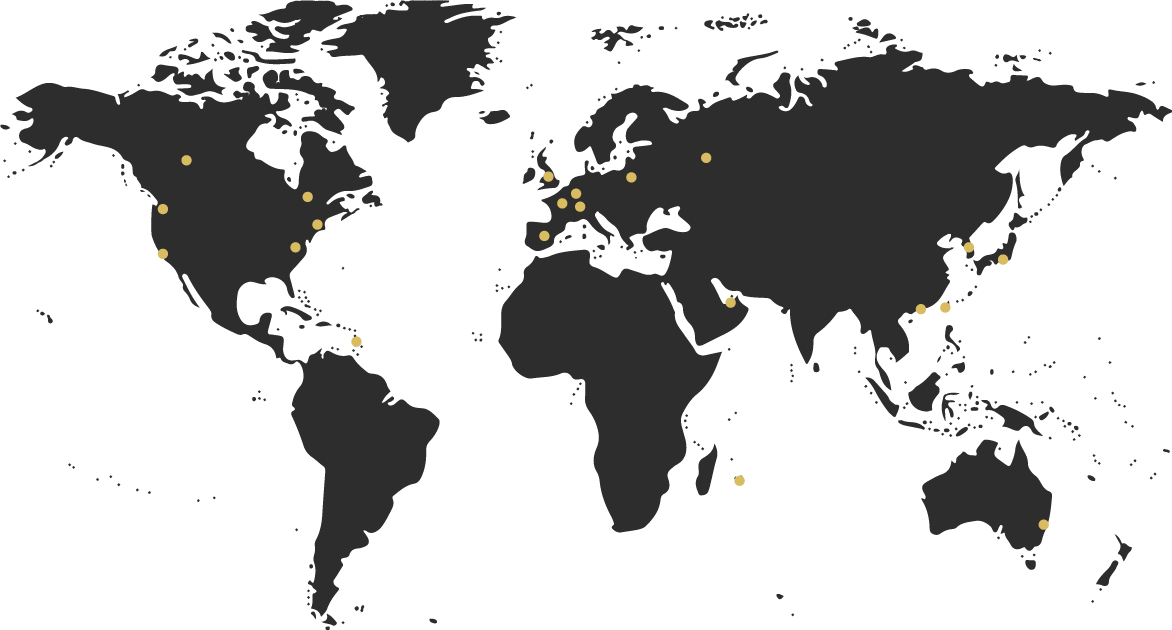 our customers all over the world
France - Australia - Belgium - Canada - Dubai - Guadeloupe - Hong Kong - Japan - La Réunion - Lithuania - Martinique - Russia - Spain - South Korea - Switzerland - Taiwan - UK - USA
World leader in the manufacture of Canelés de Bordeaux, a traditional local pastry. Quality being at the heart of our values, manufacturing process innovations have sustained the quality of our products which contain no preservatives, additives, coloring or GMOs.

05 56 74 71 30
contact@aquitaine-specialites.fr